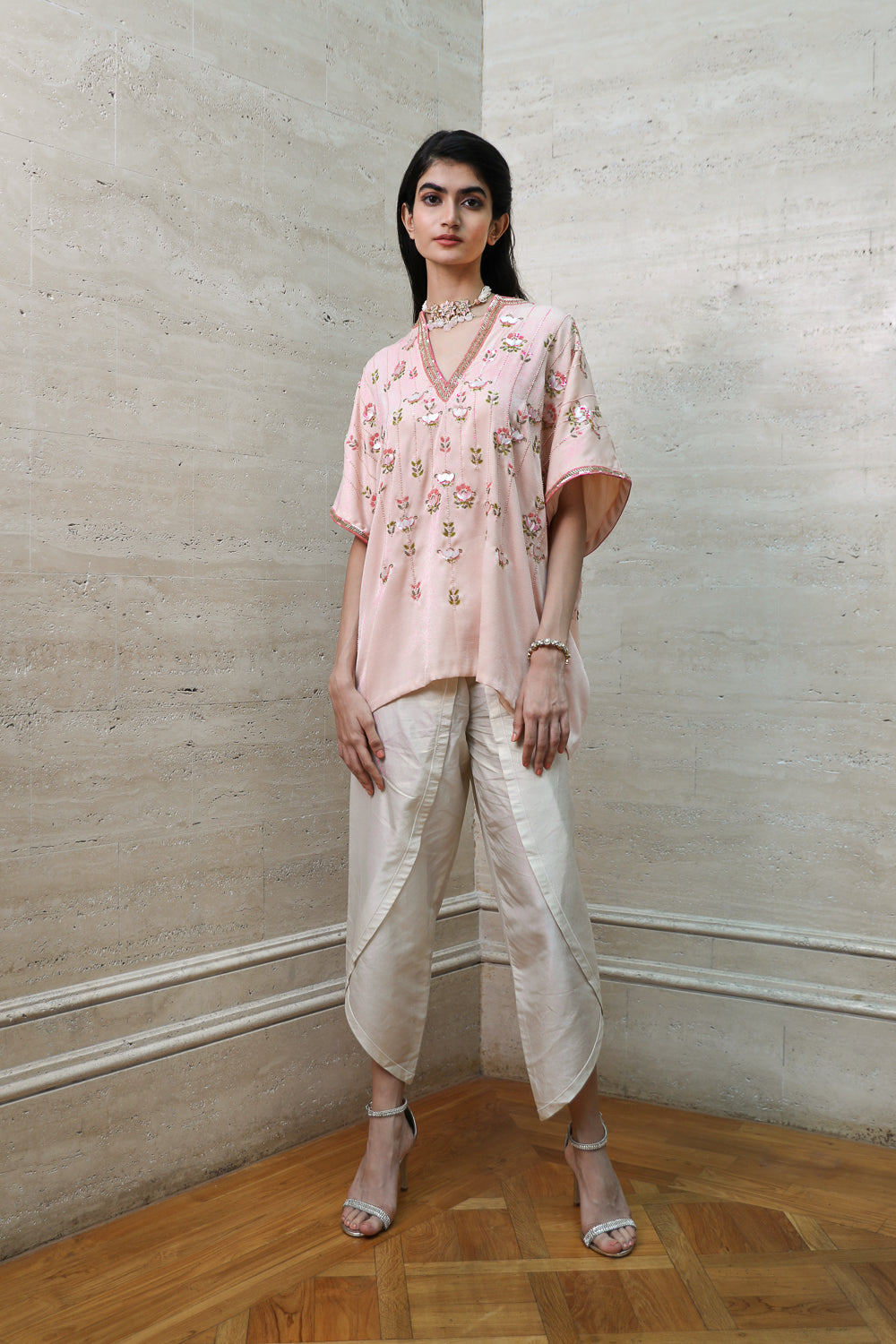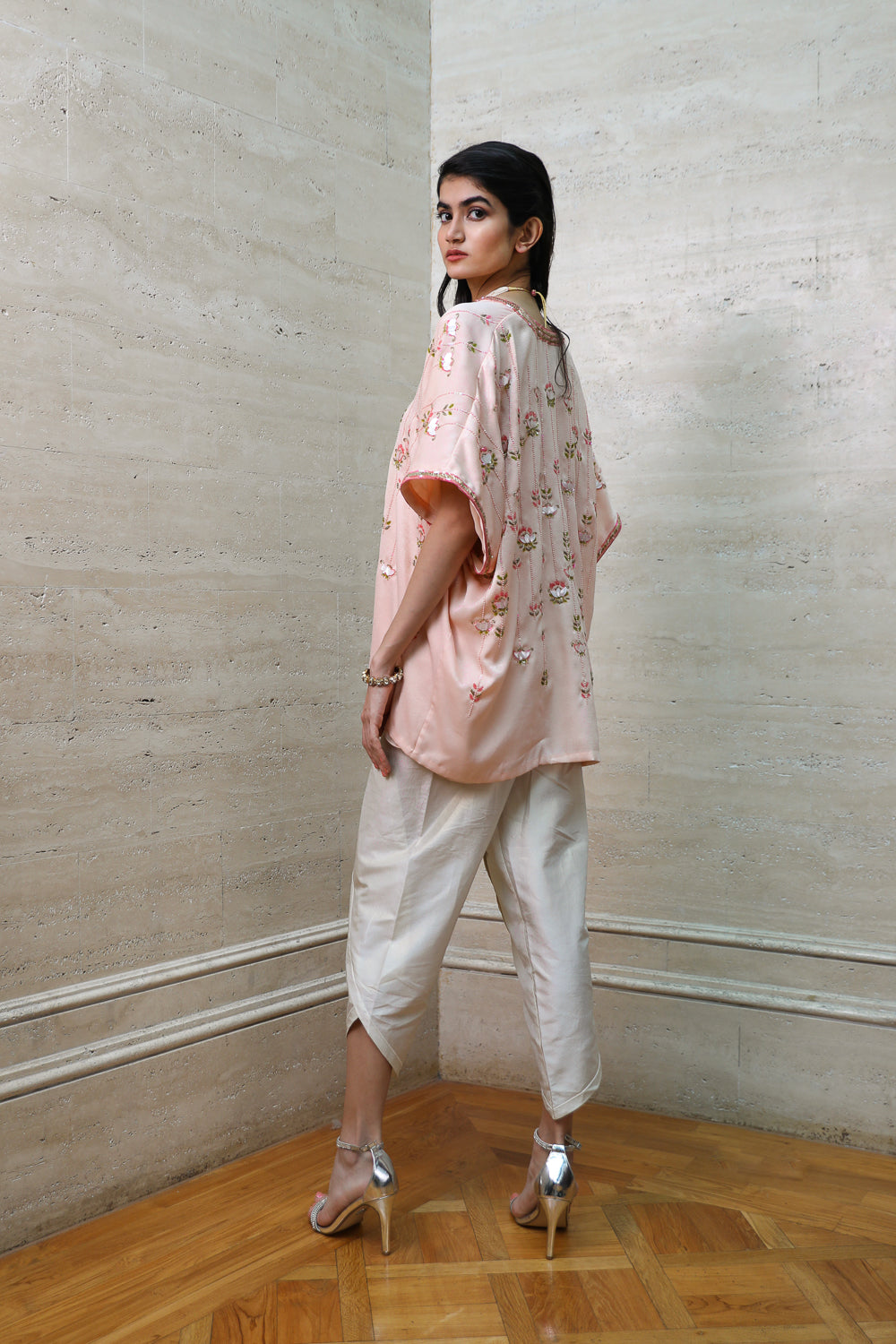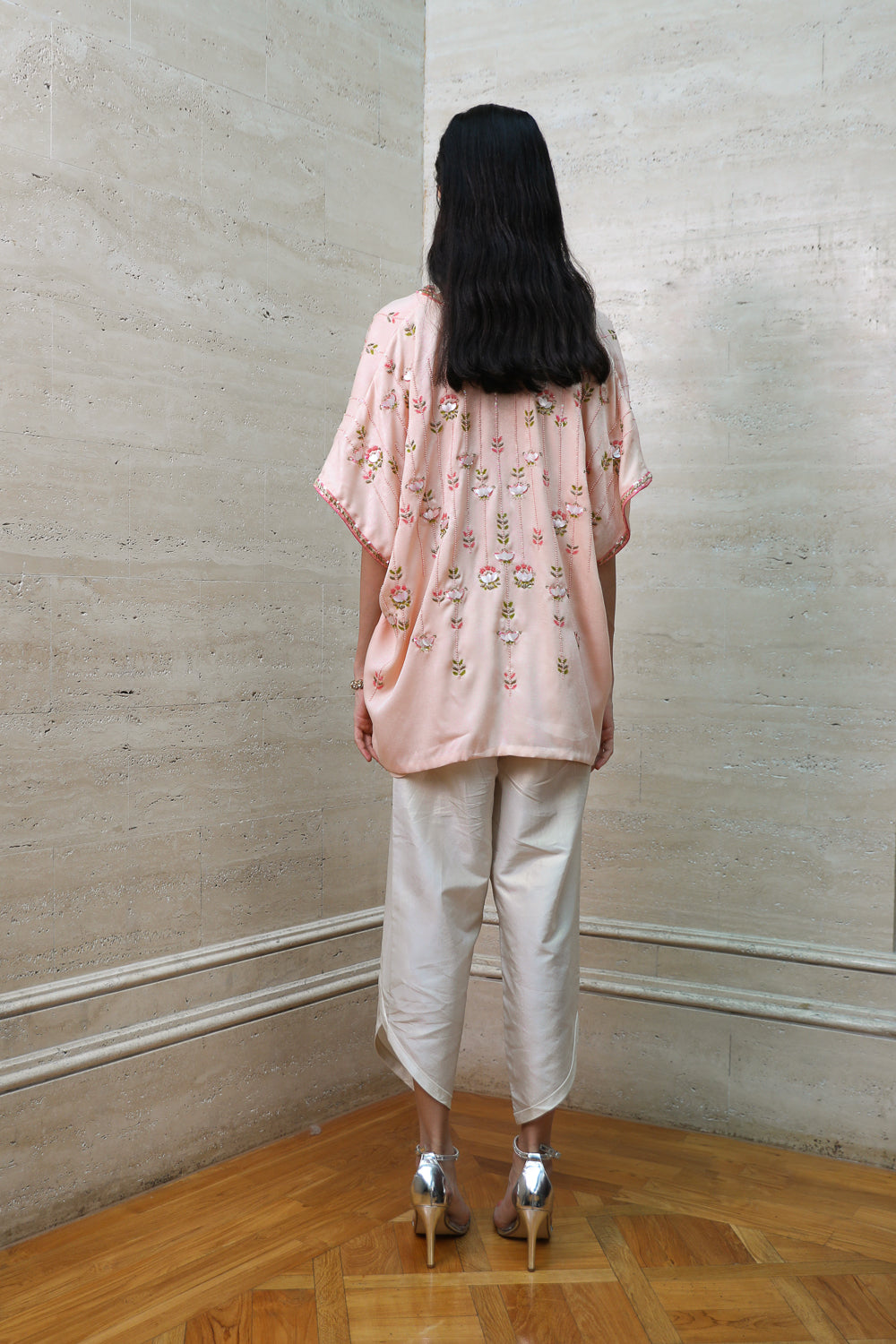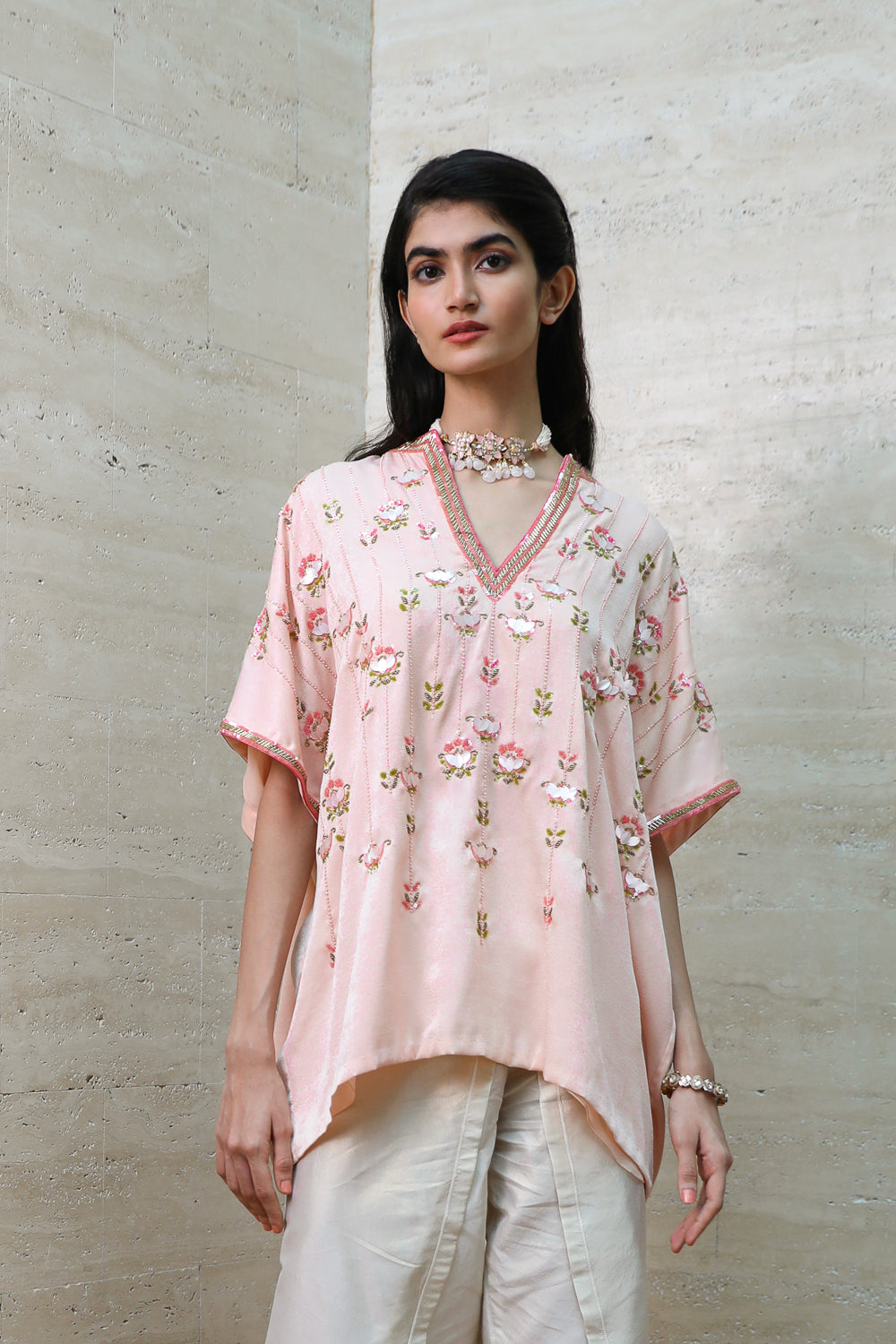 Pink Top with Dhoti Pants Set
Regular price
Sale price
Rs. 34,900.00
Inclusive of 12% GST
More Information
Ethnic casual kaftan style top with hand embroidery on cascading motif. The set comes with a wrinkle cotton dhoti.
EMBROIDERY Details: Kaftan style top with hand embroidery on cascading motifs from shoulder. Embroidered with beads, sequence and gold color salli edging.
Fabric : Satin Velvette Top . Wrinkle Cotton Dhoti Color: Cloud Pink
Care : DRY CLEAN
Fit : Loose Fit
Delivery Time: 2-3 weeks
STYLE NOTES: A timeless fashion piece for your wardrobe goes well for any occasion. Bound to turn heads every occasion you wear. Kaftans can be worn to weddings and cocktail parties, With no age limit to wear this outfit it is luxurious breathable, loose, and flowy fabric that is vibrant and colourful, making it the go-to piece for a fun and bright fashion statement. A lovely kaftan also comes in handy for people who are self-conscious about their bodies kaftans go well with clutches for evening parties Also, you can go from casual to formal by switching from sandals sandals to a pair of nude heels for a formal evening look.
Shipping & Delivery
Orders are packed and shipped Monday – Friday only. Orders placed on weekends and select holidays are processed on the next business day. If we are unable to process your order due to inaccurate or incomplete payment information, your order processing may be delayed an additional 2 business days. Orders with out of stock item(s), may take an additional business days to process.
We ship to all Territories in India except those PIN Codes not serviced by our Logistics Partner. The cost of shipping will be calculated and indicated at the time of Checkout. The price you see on the checkout page is inclusive of shipping cost and is exactly what you would pay.
PLEASE NOTE: Although we try our best to deliver your items during the estimated timeframe, delivery dates are not guaranteed.
If you are not home, the order will be taken back and marked as not delivered. You can then obtain directions on how to procure your order.
You could track the status of your order from the "My Account" Tab available on the Homepage of our website which shall give a personalised space to view and track all your Orders with us. Unless requested by the Logistics partner, we do not require a signature for delivery. We do not ask for any personal information from our customers at the time of delivery other than identification proof. Please be careful while providing any information to any person claiming to be an agent of www.labbada.com.
The order will be dispatched only after receipt of payment from your end. Estimated time of delivery shall be calculated from the date of dispatch only.